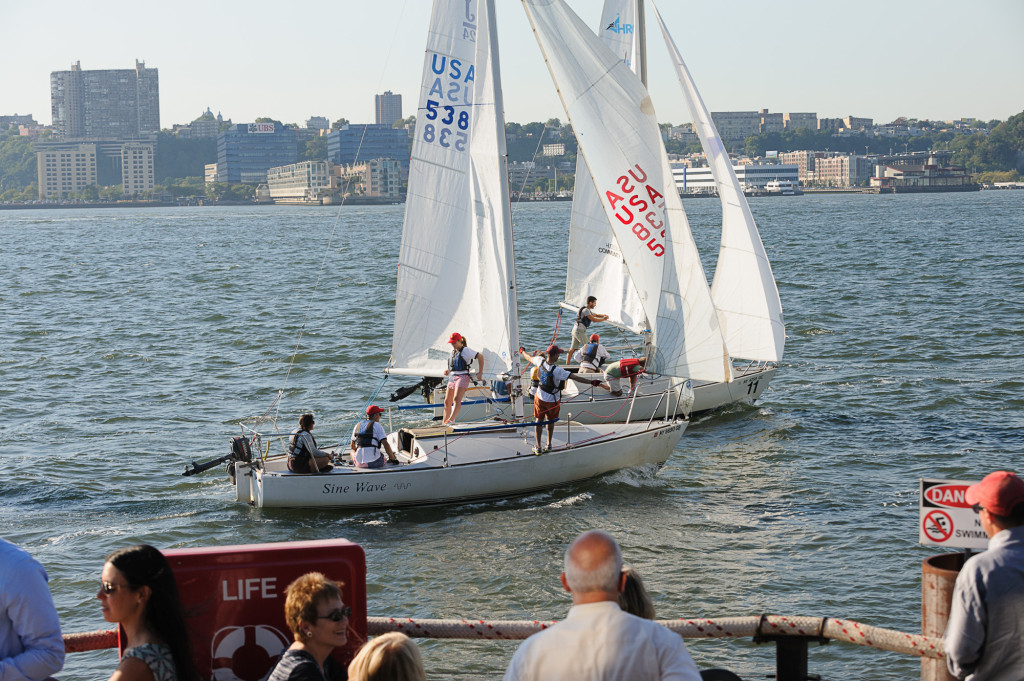 The 2021 NY Architects' Regatta Challenge will take place on Thursday, September 16th on the Hudson River off Pier 66 north of Chelsea Piers!
This year's Regatta Challenge will be hosted again by Hudson River Community Sailing. Spectators will be able to view the racing from the Pier 66 Maritime Bar & Grill, followed by the after party! The 5th annual Industry Partners' Regatta will take place that morning in advance of the Architects' Regatta!
The famed "Skippers' Meeting" and party will be held the day before on Wednesday, September 15th. This year's party will be at The New York Yacht Club at 37 W 44th Street!
SaveSave
SaveSave